Fishing games for kids are popular on the internet and cater to children of all ages. These games come in bright, attractive colors and come in all sorts of themes and types to suit different tastes. Fishing games can be played for free all over the internet and usually just need a simple flash player or a java plug in for your web browser and your kid can get started.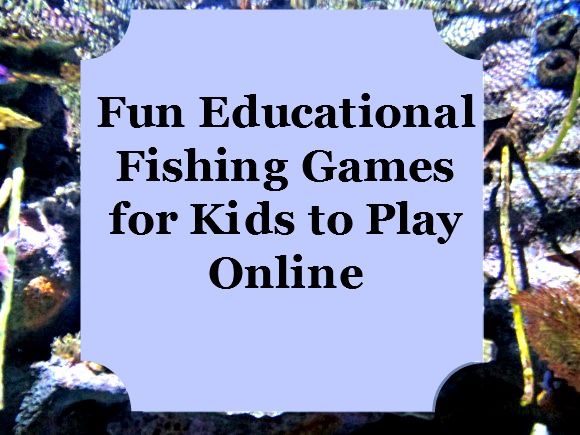 Great Educational Fishing games for kids
Fishing games can be educational, entertaining and interactive. If you want your child to enjoy some educational fishing games, then there are fishing games where the objective is to count the number of fish in the pond or name the color of the fish as it pops up. These games keep your child's attention and help young kids by making the learning process fun and interactive.
Some of the most popular educational fishing games are:
Fish Spelling Game
Expand the vocabulary and improve your spelling
Mola Mola Fish Jigsaw
Solve puzzles and Jigsaw in this amazing game.
Fish Unscramble
Improve your word power by playing Fish Unscramble
These fun fishing games can be found at Learning Games for Kids, and they are all free to play.
Fun and entertaining games
In terms of entertainment, the options are endless. There are fishing games for kids where the objective is for the larger fish to eat the smaller fish as they swim by. There are also games where the player is the fisherman and the objective is to get a fish to bite your bait. Also, the player can be a fish trying to avoid biting bait which will cause him or her to lose the game. Fish games where the objective is to pop bubbles or help a fisherman catch as many fish as possible are also quite popular with children. You can see that all sorts of fishing games exist for pure entertainment. These games can keep children occupied for hours easily.
Some great entertaining fish games are:
Cute Hungry Cat
improves your reflexes with a new skill games and the cute hungry cat is waiting for you. Help her get the fish.
Fishing Champion
Cast your line and click on your fishing to earn the money and proceed to higher levels.
Ice Fishing
Catch meals on thick ice in this wonderful Fish game.
Adopt a Fish Games
There are also a wide variety of fishing games for kids where the child gets to adopt a fish as a pet and keep it alive. Interactive games where children can keep a virtual pet can be a great way for children to learn the responsibility involved in taking care of pets. The virtual fish will behave exactly like a real fish, needing to be fed regularly, growing up, falling sick etc. Children can keep themselves entertained by logging on and feeding the fish on a daily basis and deciding what to do with the pet when it falls sick. Our favorite sites to adopt a virtual fish include VirtualFishTank and Fishferous.
The number of fishing games for kids out there is endless, so if your child is fond of the underwater world, or has been begging to be allowed to keep a fish bowl, then logging on to the internet and downloading one of these games could be the perfect solution to keep both you and your kid happy. If you want to bring the fishing games out into the real world, try out fun Indoor Fishing Game craft!