With the Muppets Most Wanted movie hitting theaters, kids are surely getting excited to see their favorite Muppets characters in action again. Movies like this can be a great way to encourage reading in kids too! Kids come home from the show ready to check out more on the characters they bonded with over 90-ish minutes. Indulge their new obsession with some great Muppets books for kids!
Best Muppets Books for Kids
I poured over Amazon to bring you my opinion of the best Muppets books for kids. This list contains affiliate links, but we're only presenting the books we feel are beneficial to you and your children.
Muppets Character Encyclopedia
As parents, we know the ins and outs of the Muppets because we grew up with them. Our kids need to catch up a bit! This Muppets Characters Encylcopedia tells them everything they need to know about all the characters. You'll probably find some surprises too! For example, I had no idea Miss Piggy had nephews!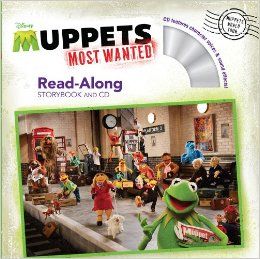 Muppets Most Wanted Read-Along Storybook and CD
Get kids ready for the movie- or reinforce what they saw- with this fun Muppets Most Wanted book. It comes with a CD that narrates word-for-word with the real character voice, so kids can read along to help them learn the words.
Muppets Most Wanted: Kermit's Double Trouble

If your kids have already mastered reading a bit, they may enjoy this version of the Muppets Most Wanted a little more. Filled with full-color pictures and focusing on scenes from the actual movie, it's sure to be a hit with your Muppets fan!
The Muppets: Meet the Muppets (Passport to Reading Level 3)

This Muppets book for kids is perfect for older readers in elementary school. While the Encyclopedia is great for really delving into the characters, this one is perfect for an introductory course to the Muppets.
Frogs Are Funny!: The Most Sensational, Inspirational, Celebrational, Muppetational Muppets Joke Book EVER!

The Muppets are known for their comedy skits, so what could be better than a joke book based on the characters? My son goes nuts for joke books. Let's face it, your little one needs to expand his repertoire beyond knock-knock jokes. These jokes would be great to break the ice at a Muppets birthday party for kids!
The Muppets: For the Love of Piggy

Miss Piggy has been trying to get Kermit to appreciate her for years. Kermit, on the other hand, is either oblivious or just not sure if he's ready for a relationship. Now, when a secret admirer floods her dressing room with gifts and goodies, Kermit gets just a tad jealous. What do you think will happen?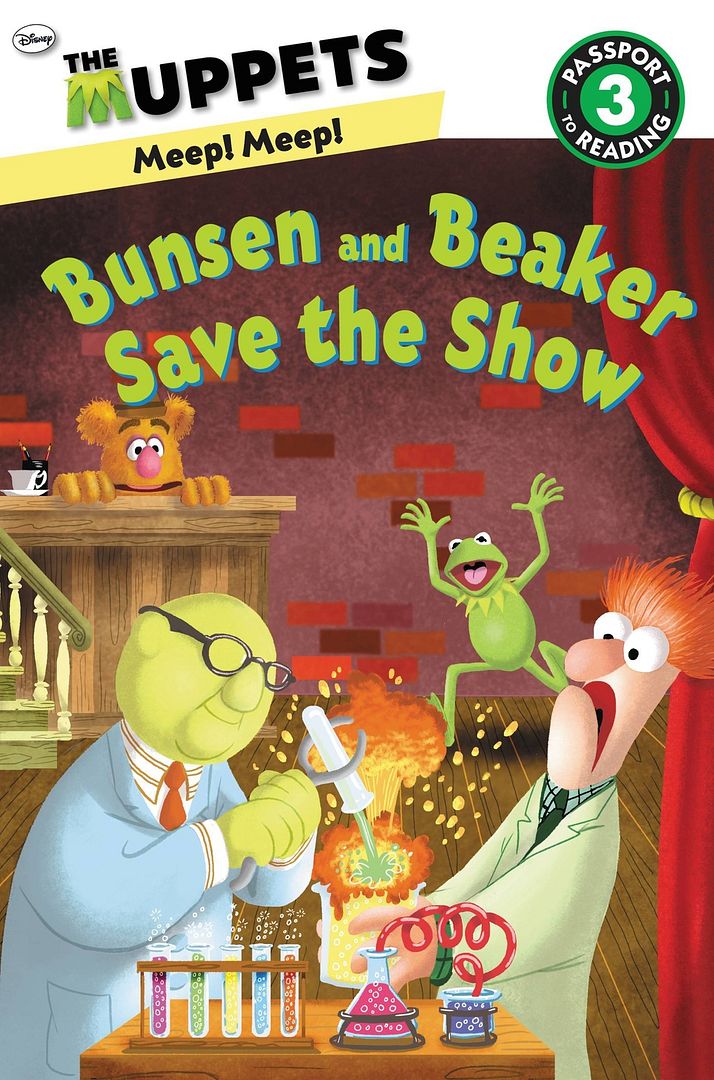 The Muppets: Bunsen and Beaker Save the Show (Passport to Reading Level 3)

Bunsen and Beaker have always been two of my favorite characters. Especially Beaker with his Meep Meeps! In this book, the duo are tasked with saving the show after the lights go out minutes before the curtain is due to rise!
These are some of my favorite Muppets books for kids. Do you have any favorites that I missed?