We received a Lottie Doll in exchange for an honest review. All opinions are our own.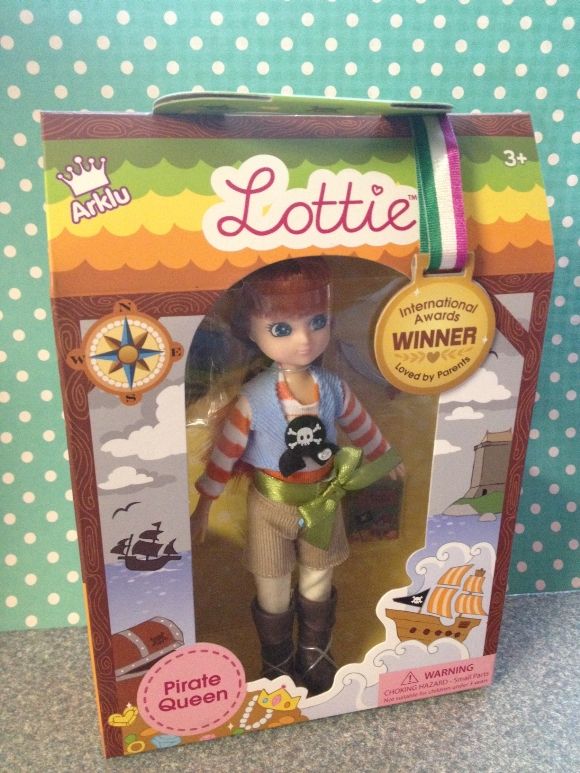 Aren't you tired of dolls that just don't represent the children playing with them? Dolls lately seem to be so grown up looking, with adult figures and clothing not always suitable for younger children. If you are looking for a more realistic and age appropriate doll for your child, a Lottie Doll may be it!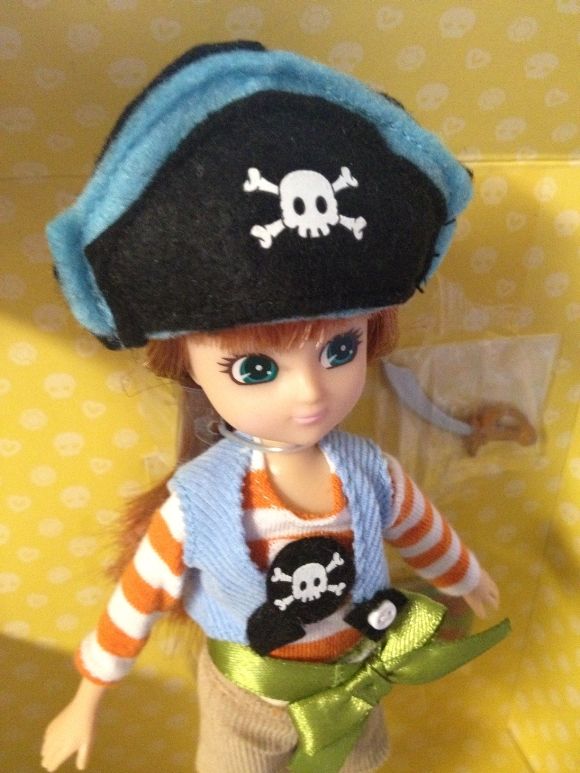 I recently had the chance to review one of the Lottie Doll toys for kids, more specifically The Pirate Queen, which is one of the fun characters from the Lottie Doll line. As you can see, there is instantly so much to love about this doll. You may notice right away that the doll has a younger, more juvenile look. Her body is designed to be more realistic than some of the other dolls on the market and her clothes are more age appropriate as well. A few other things you may notice about the Lottie Doll:
The doll is not in heels, she can actually balance on her own for realistic play.
The dolls come in a variety of skin and hair colors as well as facial features. They represent a diverse group of girls.
Clothing is age appropriate and easy to manipulate for simple outfit changes.
Each doll comes with its own short story, giving it tons of personality and making it inviting for imaginary play.

My almost eight year old adored her doll the minute it arrived. Right away she noticed it just looked different than most of the dolls she owned. Upon exploring the box further, we found some pretty interesting information. It is important to mention that the Lottie Doll Pirate Queen was inspired by real life pirate Grace O'Malley of Ireland. This is noted on the box and a great way to encourage future exploration with your child! We played for a bit then hopped on to the internet to find everything we could about this adventurous gal. When we were done playing, it was nice for my daughter to use the beautiful box for storage and safe keeping. You will find these additions and features with all of the dolls from the Lottie line.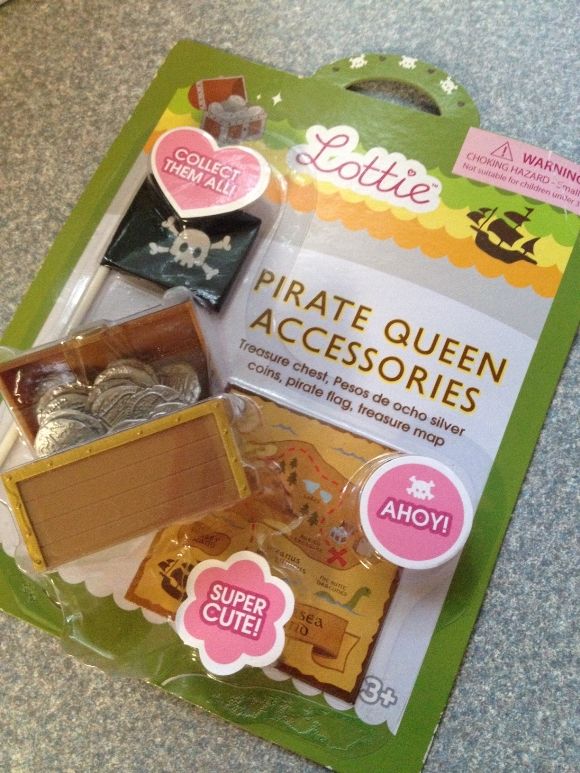 With Lottie Doll toys for kids, it isn't just about fashion. There is a Butterfly Protector Doll, The Pirate Queen, a Robot Doll and more. These dolls focus on science, math, and history, not just cute outfits and hair. And because girls still like dressing up their dolls, there is a wide variety of additional clothing items to choose from for hours of play.
If you are looking for a fun yet unique holiday gift for an inquisitive child in your life, The Lottie Doll line may fit the bill for around $19.99 each. They are so much more than a doll, they offer a whole learning experience!
Visit Lottie and check out all the great dolls and accessories! Check out Lottie on Facebook, Twitter and Pinterest to keep up with news!
Lottie Doll Toys for Kids Giveaway
Ended. Congratulations to Kerrie S. M.